Is This THE
Holy Grail
of Skincare?
Unveiling
Ascorbic Acid's

Jaw-Dropping

Skin Transforming Powers!
What is
Ascorbic Acid?
Ascorbic acid, commonly known as Vitamin C, is a powerful antioxidant that plays a crucial role in skincare.
It's a water-soluble vitamin that offers a wide range of benefits when incorporated into skincare products. Ascorbic acid helps protect the skin against free radicals, which are harmful molecules generated by factors like UV radiation, pollution, and stress. These free radicals can lead to premature aging, damage to collagen and elastin fibers, and overall skin dullness.
In skincare, ascorbic acid is renowned for its brightening properties. It can help fade dark spots, hyperpigmentation, and even out skin tone, revealing a more radiant complexion.
Moreover, it stimulates collagen production, promotes skin elasticity and reduces the appearance of fine lines and wrinkles. Ascorbic acid can also provide a protective shield against UV damage and aid in the repair of existing sun-related skin concerns.
What are Ascorbic Acid's main benefits for your skin?
Brightening Magic - Ascorbic acid, also known as Vitamin C, has this cool ability to brighten up your skin. It can help fade those annoying dark spots and patches, giving you a more even and radiant complexion.
Anti-Aging Hero - Imagine ascorbic acid as your secret weapon against aging. It boosts collagen production, which is like the support system for your skin. This means fewer fine lines and wrinkles for a more youthful appearance.
Sun Shield Assistant - While it's not a substitute for sunscreen, Vitamin C lends a hand in protecting your skin from sun damage. It's like having an extra layer of defense against the sun's not-so-friendly effects.
Repair Crew Captain - Whenever you have a blemish, cut, or any skin trouble, ascorbic acid steps in as the repair captain. It helps speed up the healing process and gets your skin back to its best shape faster.
Super Hydrator - Vitamin C isn't just for brightening; it also keeps your skin hydrated. Imagine it as a drink for your skin cells, helping them stay plump and healthy.
Redness Reducer - If you're dealing with red or irritated skin, ascorbic acid comes in as a peacemaker. It soothes the redness and helps your skin calm down.
Texture Transformer - Are you aiming for that smooth, soft skin texture? Ascorbic acid helps you achieve it by promoting evenness and smoothing out any rough patches.
Teammate for Other Products - It's like ascorbic acid is the cheerleader for your skincare team. It helps other products work better and deliver more impressive results.
Glow Getter - The end result? Your skin gets a major glow-up! Ascorbic acid leaves your skin looking healthier, more vibrant, and just overall awesome.
At Noche Y Dia, we're excited to bring you a skincare revelation that's creating waves in the beauty world.
As you've just learned, ascorbic acid, the superhero of skincare, holds the power to brighten, protect, and transform your complexion. And here's where it gets even more intriguing – all our Noche Y Dia Vitamin C products are infused with this remarkable ingredient.
From our Vitamin C Serum that revitalizes and rejuvenates, to our Vitamin C Cleanser that cleanses while infusing your skin with radiance, every product in our Vitamin C collection harnesses the incredible benefits of ascorbic acid. Picture science and nature working harmoniously to deliver unparalleled skin transformation.
With Noche Y Dia, you're not just getting skincare; you're embracing a journey toward radiant, healthier skin powered by the magic of ascorbic acid. It's time to experience the difference for yourself and unveil your skin's true potential.
PURE

VITAMIN C
CLEANSING
WATER
GENTLE ON SKIN, TOUGH ON DIRT - A gentle cleansing water infused with Vitamin C, this formula is a lightweight liquid spray that works on all skin types to easily draw out dirt, oil, stubborn eye makeup, and lipstick without stripping pores of its natural moisture.
ACNE FACE WASH - Noche Y Dia's Vitamin C Cleanser works to remove skin cells that linger on the face. If not removed, the buildup of these skin cells can result in pore irritation, inflammation, blackheads, cystic acne, and redness. It's anti-ox action restores for renewed fresh skin.
AGE DEFYING CLEANSER - Brighten and hydrate dull, aging skin with a powerful mixture of bitter orange peel oil, ascorbic acid, and glycerin. Vitamin C supports healthy collagen production to prevent the appearance of aging such as fine lines and wrinkles. Glycerin combined with Vitamin C helps nourish and moisturize the skin to reduce dry, damaged skin.
PURE

VITAMIN C ILLUMINATING

CONCENTRATE




ANTIOXIDANT CONCENTRATE - Set of 12 Ampoules per pack. Together, Vitamin C and B Group Vitamins, including Biotin and Niacinamide, work to help reduce the appearance of fine lines and wrinkles.




DAMAGE PROTECTION - A potent antioxidant that helps protect the skin from damage, and provides a refreshing boost with a highly concentrated dose of 2% stabilized Vitamin C.




HYDRATING CONCENTRATE - This ampoule hydrates, replenishes, and softens the skin, while maintaining firmness. With a wonderful aroma, this silky concentrate sinks into the skin without feeling greasy or sticky.




SAFE & CLEAN - Our Ampoules are vegan-friendly, paraben-free, and cruelty-free like all of our Vitamin C products!
PURE

VITAMIN C
REVITALIZING
CONCENTRATE
AGE DEFYING SERUM - Noche Y Dia's Vitamin C Serum has a powerful mixture of ascorbic acid, bitter orange, lemon, and kiwi seed oil. These antioxidants support healthy collagen production to prevent the appearance of aging such as fine lines and wrinkles. This skin serum tightens, tones, and smooths texture.
BLEMISH PROTECTION - Our daily facial serum is the prime spot corrector for face and skincare. Our serum helps clear and minimize clogged pores, acne, blackheads, and breakouts.
HYDRATING SERUM - Our Vitamin C Serum contains kiwi seed oil which contains a high concentration of omega 3 fatty acids. Omega-3s are a crucial part of your skin's lipid content and help bolster its barrier function, which, when working properly, acts like a seal that keeps moisture in and irritants out. When skin is compromised, though, moisture escapes, causing skin to become dry, rough and more prone to irritation. Increasing your omega-3 intake helps strengthen that seal.
PURE

VITAMIN C
REVITALIZING
CREAM
AGE DEFYING CREAM - Noche Y Dia's Vitamin C Cream provides a powerful blend of the best ingredients. These antioxidants support healthy collagen production to prevent the appearance of aging such as fine lines, wrinkles, and spots for all skin types.
PREMIUM MOISTURIZING INGREDIENTS - A lightweight formula for optimal hydration with all of the best essential oils including bitter orange, avocado, sunflower seed, and carrot. This cream takes care of your skin by penetrating deep into your skin to moisturize and replenish. Start clearing your skin of dry patches and keep skin fresh and firm.
BLEMISH PROTECTION - Our cream helps clear and minimize clogged pores, acne, blackheads, and breakouts.
HYDRATING CREAM - Our Vitamin C Cream contains avocado oil, which contains a high concentration of beta carotene, protein, lecithin, fatty acids, and vitamins A, D, and E. These vitamins help moisturize and protect your skin, and also increase collagen metabolism. In addition, our Cream contains sunflower seed oil, which is a great source of vitamin E, rich in nutrients and antioxidants, and is effective for combating skincare issues like acne, inflammation, and irritation.
What people are saying about us...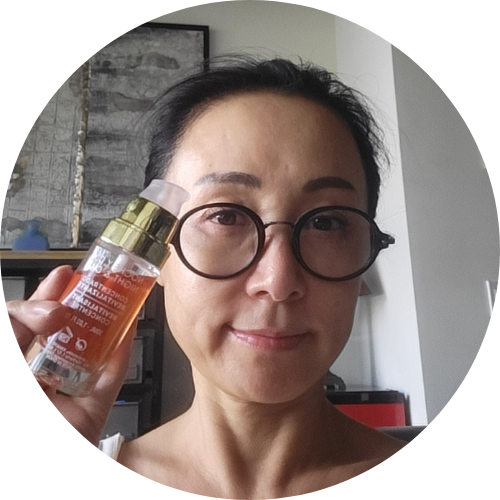 Brittney E.
⭐⭐⭐⭐⭐
"Several years ago I read a magazine article ranking Vitamin C products. This one was selected as giving the consumer the biggest bang for the buck. That's when I ordered my first bottle and made it part of my skincare regime. A little goes a long way; use at night as the last step before moisturizer. As a result, my skin is bright, smooth & resilient."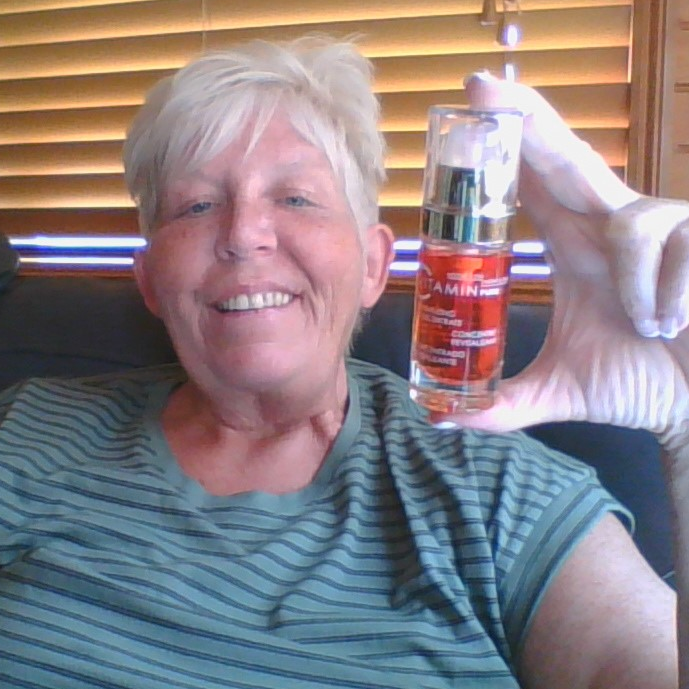 Sarah F.
⭐⭐⭐⭐⭐
"I love this serum, better than other far more expensive serums, it leaves my skin soft, smooth and hydrated, and the lovely citrus scent is so calming. Do yourself a favor and try this serum!"
Use left/right arrows to navigate the slideshow or swipe left/right if using a mobile device