Turning
Back
The
Clock ⏰
The Secret to Age-Defying Skin Revealed
Dreaming of a younger, more radiant you? Well, you're not alone. Millions of people around the world are looking for ways to defy the marks of time engraved on their skin.
The good news is that there is a hidden secret to age-defying skin. It's all about embracing a Vitamin C Skincare routine.
Vitamin C is a powerful antioxidant that can help to protect your skin from the sun's harmful rays, reduce the appearance of wrinkles and fine lines & even improve the texture of your skin.
We're about to reveal the secret 4-step Vitamin C skincare routine that can work wonders for your skin, helping you turn back the clock on aging.
Step 1: Cleanse & Refresh
Start your journey with the refreshing touch of our Vitamin C Cleanser. This gentle formula sweeps away impurities while infusing your skin with essential hydration.
Say goodbye to dullness and hello to a vibrant, clean canvas that's ready to absorb the benefits of the steps ahead.
Let the magic begin as you cleanse and hydrate, setting the stage for radiant transformation.
Key Ingredients: Ascorbic Acid, Bitter Orange Peel Oil, Glycerin
Step 2: Shield of Protection
As you move forward, embrace the power of our Vitamin C Concentrate. This step is your shield against daily environmental stressors.
Enriched with antioxidants, it creates a barrier of protection, helping your skin combat the effects of the modern world.
Experience the confidence of safeguarded skin, ready to face each day with resilience.
Key Ingredients: Ascorbic Acid, Bitter Orange Peel Oil, Biotin B7 Vitamin, Niacinamide B3 Vitamin
Step 3: Smooth Away Years
Next comes the enchanting touch of our Vitamin C Serum.
Let its potent blend work its wonders as it targets the appearance of fine lines and wrinkles.
With each application, you're inviting a renewed vitality that smooths away the years, revealing a complexion that's timeless and ageless.
Key Ingredients: Ascorbic Acid, Bitter Orange Peel Oil, Lemon Oil, Kiwi Seed Oil
Step 4: Embrace Hydration
Completing your routine is the embrace of our Vitamin C Revitalizing Cream.
Infused with rich hydration, this cream seals in the benefits of the previous steps, nurturing your skin with a wave of moisturizing luxury.
Embrace the feeling of supple softness as your skin thanks you for the ultimate hydration it deserves.
Key Ingredients: Ascorbic Acid, Bitter Orange Peel Oil, Lemon Oil, Sunflower Seed Oil, Carrot Oil, Avocado Oil
Four Phases to
Ageless Beauty
Experience the epitome of skincare excellence by embracing our meticulously crafted 4-step Vitamin C skincare routine – an essential journey featuring the Vitamin C Cleanser, Vitamin C Concentrate, Vitamin C Serum, and Vitamin C Face Cream. Each product in this sequence is uniquely designed to deliver exceptional benefits to your skin, and the order in which they're applied is crucial for unlocking their full potential.
Begin with the Vitamin C Cleanser, your first step towards a radiant complexion. A gentle cleanser infused with Vitamin C, this formula is a lightweight liquid spray that works on all skin types to easily draw out dirt, oil, stubborn eye makeup, and lipstick without stripping pores of its natural moisture. Unlike some cleansers that leave skin feeling dry, sticky, or tingly, Noche's Vitamin C Cleanser leaves your skin feeling refreshed, clean, and clear.
Next, the Vitamin C Concentrate steps in – A potent antioxidant that helps protect the skin from damage, maintain firmness, and provide a refreshing boost. This impressive concentrate contains Biotin, Niacinamide, and a highly concentrated dose of 2% stabilized Vitamin C. With a wonderful aroma, this silky concentrate sinks into the skin without feeling greasy or sticky. This vital step maximizes the absorption of active ingredients, enhancing their overall efficacy.
Now, introducing the Vitamin C Serum – Noche Y Dia's Vitamin C Serum has a powerful mixture of ascorbic acid, bitter orange, lemon, and kiwi seed oil which work together to support healthy collagen production. Kiwi seed oil contains a high concentration of omega 3 fatty acids. Omega-3s act like a seal that keeps moisture in and irritants out. This middle step is where the rejuvenation process takes center stage, where this skin serum tightens, tones, and smooths texture.
The grand finale, the Vitamin C Face Cream – As the last step, it serves as the ultimate protector and nourisher. A lightweight formula for optimal hydration with all of the best essential oils including ascorbic acid, bitter orange, avocado, sunflower seed, and carrot. These antioxidants support healthy collagen production to prevent the appearance of aging such as fine lines, wrinkles, and spots for all skin types. This revitalizing cream takes care of your skin by penetrating deep into your skin to moisturize and replenish, while also helping to clear your skin of dry patches keep your skin fresh and firm.
Now, the real magic happens when these four steps combine. The precise order ensures that each product builds upon the previous one, amplifying their individual benefits. The result? A symphony of revitalization where cleansing, priming, rejuvenating, and nourishing work seamlessly in harmony. The combined power of these products enhances skin brightness, evens out complexion, diminishes the appearance of fine lines, and promotes a youthful glow.
Incorporating our 4-step Vitamin C skincare routine isn't just about using exceptional products – it's about embracing a holistic approach to skincare. By following this sequence, you're providing your skin with a thorough routine that optimizes the potency of each product. Embrace the synergy, indulge in the transformation, and witness the radiant future your skin deserves.
Why Noche Y Dia?
Welcome to Noche Y Dia Skincare, a place where beauty and well-being come together in a haven for glowing skin.
At Noche Y Dia, our belief is that skincare should celebrate nature's goodness, while taking care of your skin and your health. That's why our entire collection is made from key natural ingredients, free from harmful preservatives like parabens, and esthetician recommended.
Discover the true beauty of your skin with Noche Y Dia, where each product is crafted with love, and every moment of self-care is proof of your well-being. Embrace the charm of paraben-free beauty and join us on this journey to a healthier, more radiant you. Your skin deserves the very best, and at Noche Y Dia, that's exactly what we offer.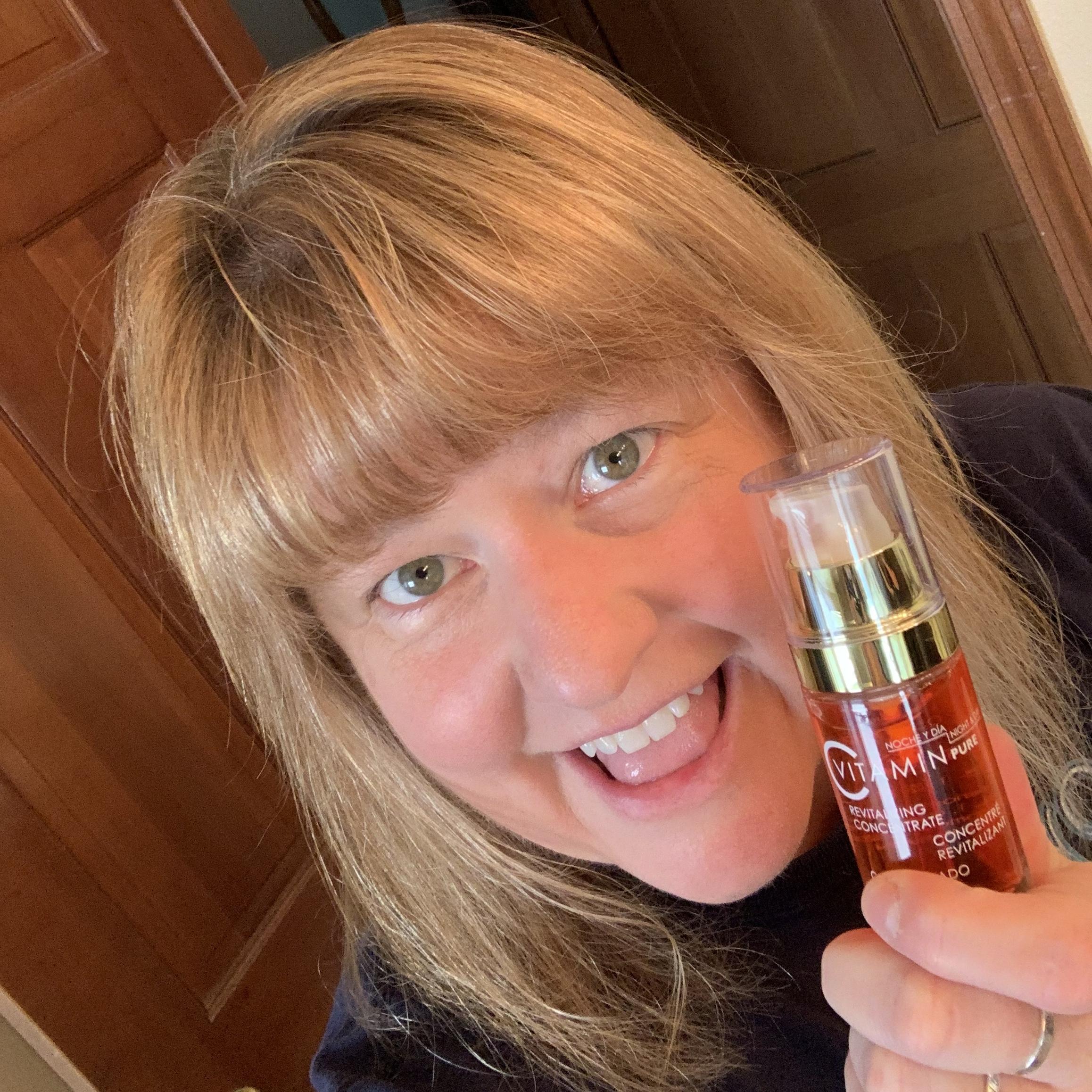 Mary L. ⭐⭐⭐⭐⭐
"I like the price and have turned two friends on to it since I began using it. One has ordered already and the other is going to. I like the weight of the product on my skin, very silky-smooth. Absolutely no waste. 100% 5 Stars."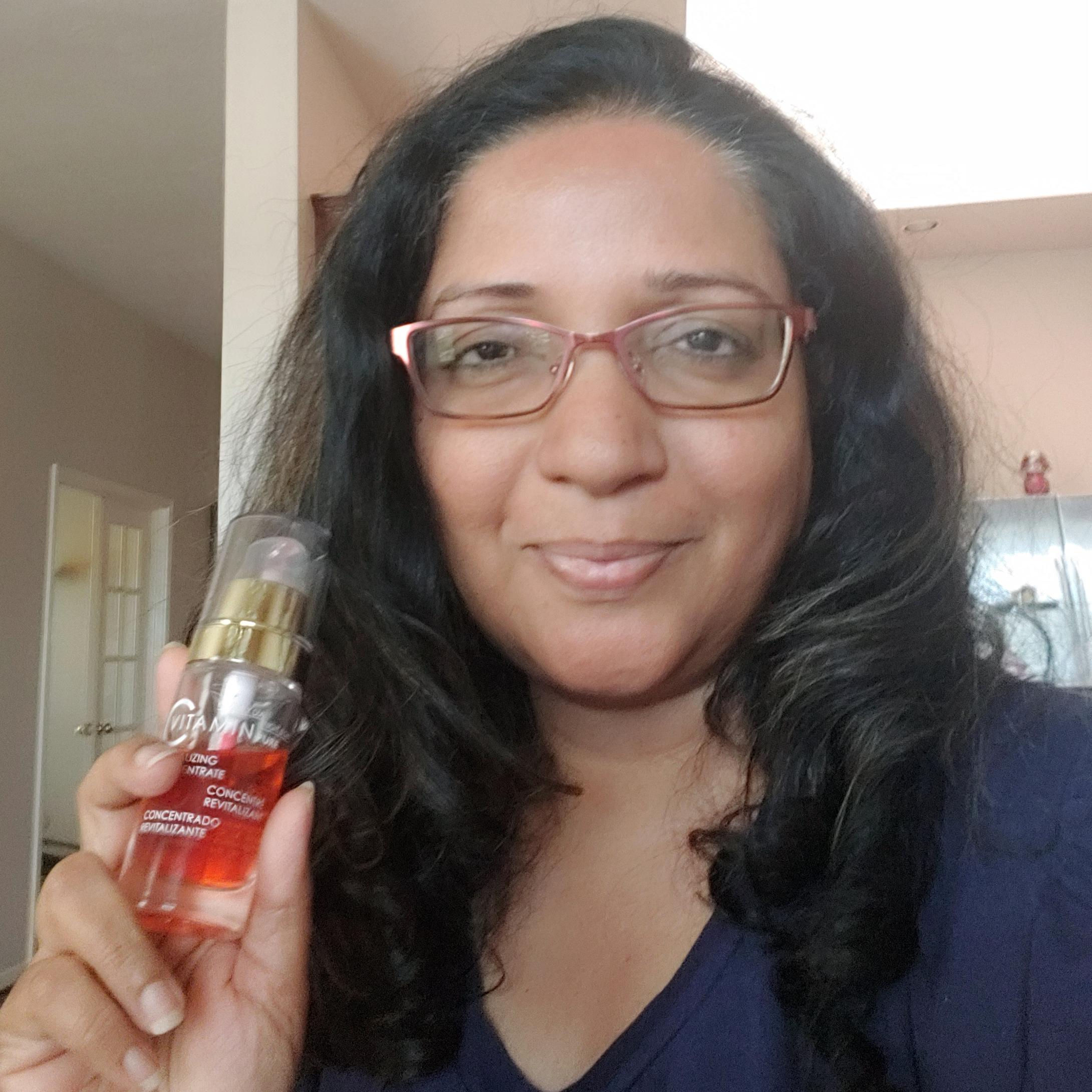 Zarah D. ⭐⭐⭐⭐⭐
"I saw immediate results in my dry skin. Goes on so smooth and makes your face really soft. I've been having some really dry hormonal skin issues lately and added this to my new skin care regimen and it's made my skin so soft. I'm using am and pm after I've washed my face before I use anything else. I love it!"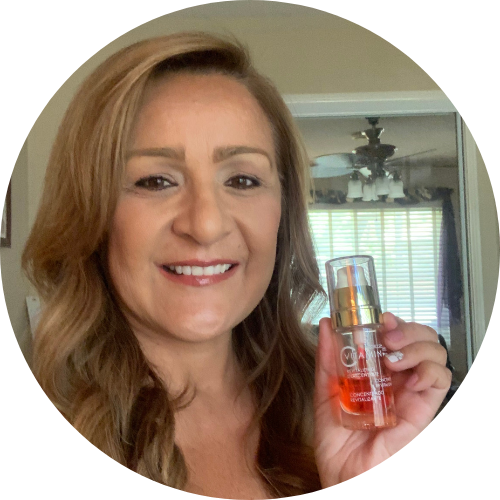 Pamela B. ⭐⭐⭐⭐⭐
"I have never left a review for a skincare product because in my 60 years, I have never found one worthy of one writing about. However, this stuff is absolutely amazing. I have always struggled with large pores and within days of using this Vitamin C Serum, my pores were visibly shrinking!! I've been using this for about a week now and I can hardly see my pores and the fine lines have also vanished."
Crafting Beauty, Step by Step
Introducing the Noche Y Dia Vitamin C Pure Pack
Your New 4-Step Routine for Age-Defying Skin
Limited Time Special Offer
Buy a Vitamin C 3-Step Pure Pack | Get a FREE Cleansing Water & Rose Quartz Spoon
VITAMIN C 3-PIECE PURE PACK - A complete approach to healthy glowing skin. Ascorbic Acid, the most potent form of Vitamin C, cleanses, hydrates, and nourishes the skin while keeping it soft and smooth every step of the way.
All 3 products plus the free Vitamin C Cleanser, work together to minimize the appearance of ageing such as fine lines, wrinkles, and spots for all skin types. Our products are vegan-friendly, paraben-free, and cruelty-free!
Shop
Confidently

With Our
100
% Money Back Guarantee
Noche Y Dia:
The Best Skincare Products, Guaranteed
Are you looking for skincare products that will give you the results you want? Look no further than Noche Y Dia Skincare. We offer a wide range of products that are designed to help you achieve your skincare goals, and we're so confident in our products that we offer a world-famous Returnless Refunds policy.
What does Returnless Refunds mean? It means that you can shop with total confidence, knowing that you can keep your product for free if you're not completely satisfied.
Noche Y Dia Skincare is one of the only companies in America that does not force you to return your products to get a refund. We do this to make life easy for you, and because we are certain that you're going to love our products.
Our Returnless Refunds policy is one of the best in the business, and it's just one of the ways that we show our commitment to our customers. We want you to be completely satisfied with your purchase, and we're here to make sure that you get the results you want.
Best of all, we offer a 100% lifetime money-back guarantee. If this isn't your perfect skincare match, it is on us. The worst-case scenario is that you end up with a free product that you can give to a friend!
We're also committed to providing our customers with the best possible experience. That's why we offer free shipping on all orders over $45. We offer a variety of payment options, so you can choose the one that works best for you.
**There are only a few common-sense disclaimers. We reserve the right to ask for returns on orders that contain two or more of the same item. Limit one refund per household.
We reserve the right to request manual product returns if we suspect refund fraud, return fraud, or drop shipping activity. In these rare cases, the product must be returned to us before we will issue a refund.
Use left/right arrows to navigate the slideshow or swipe left/right if using a mobile device