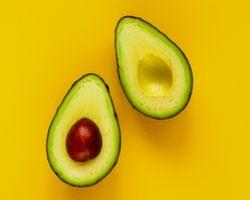 Avocado Oil
Our Vitamin C cream contains avocado oil, which includes a high concentration of beta carotene, protein, lecithin, fatty acids, and vitamins A, D, and E. These vitamins help moisturize and protect your skin from damaging UV rays and may also increase collagen metabolism. 

Not only is avocado oil great at helping to protect your skin from any damage, but it's also beneficial in helping to heal your skin. The nutrients help with common skin issues such as sunburn, acne, and previous damage to the skin, like sunspots and wrinkles. 

One of the greatest benefits of using avocado oil on the skin is the help for those who suffer from dry and itchy skin. The skin provides the proper amount of hydration to moisturize the skin, plus works as a great anti-inflammatory to reduce flakiness.