Find out why Ava-Ann truly feels that age is just a number!
Watch below to find out what she said...
Ava-Ann: "Hi, I'm Ava-Ann!
As I started getting to 60, I started looking at life a little bit differently and came to realize that it's not only about what we look like on the outside, but what we look like on the inside.
And let's focus more on what is inside. We're all going to age and I just decided that I'm going to embrace it and enjoy it. And go with it!
I threw out my hair dyes. I hardly wear makeup.
I've been using the Vitamin C Serum, which I absolutely love and I feel like that's done wonders to my skin. I look at myself in the mirror now and I know I'm not as young as I used to be and my skin's not as perfect at is used to be, but I feel good.
And I feel good from the inside!
And to me, that's very important."
Noche Y Dia Vitamin C Serum: Age-Defying Facial Serum

VELVET SOFT - Apply this hydrating serum in the morning for silky smooth, radiant skin all day long.
AGE DEFYING - Targets the most common signs of aging including dullness, firmness, wrinkles, fine lines, dark spots, and sun spots.
LAVISH FRAGRANCE - Noche Y Dia Vitamin C Serum will lift your mood with its energizing citrus aroma.
100% SATISFACTION GUARANTEE - If you don't love it, you have 365 days to return it, so order now with confidence.
One drop delivers a powerful dose of vitamins and nutrients to your skin to make you look (and feel) more vibrant than ever!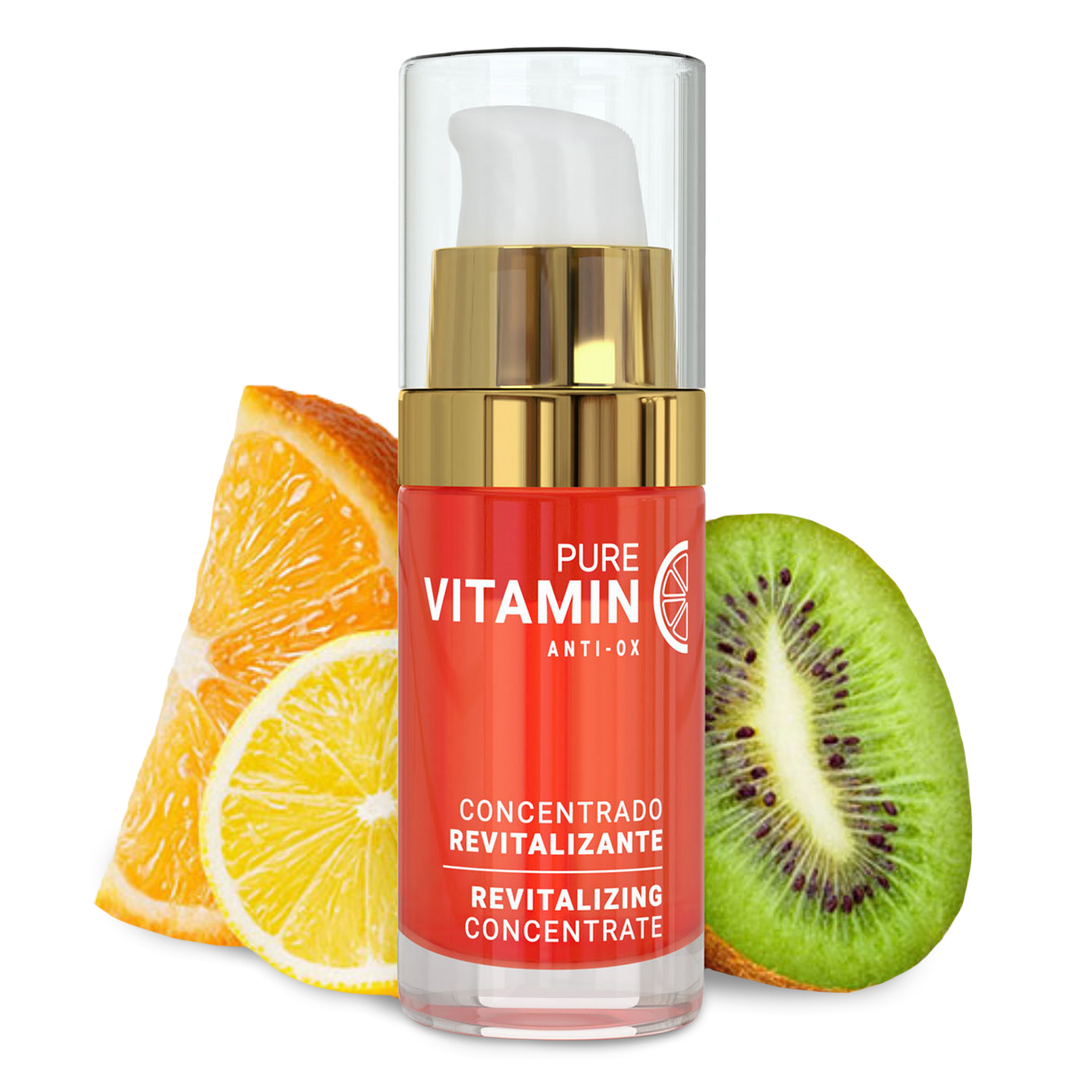 Women are raving about Noche...
Fabulous!
This is one skincare product that actually works! My skin is smoother and dark spots are fading. Dry patches and fine lines are leaving. I love this stuff!

Love this!
Like how the serum is thicker and comes out just the right amount!
The Best Serum!
I am new to this brand but have fallen in love with the 5 products I purchased. My skin is amazing! These products are of the highest quality and nothing compares.
Goes on like silk...
The Noche Y Dia Vitamin C Revitalizing Concentrate serum is not sticky or greasy, just a few pumps after cleansing go on like silk and absorb in the skin. It makes the skin softer, appears to soften lines, and leaves behind a lovely light orange scent. I have already ordered it again, as it has brought softness back to my dry winter skin.
Use left/right arrows to navigate the slideshow or swipe left/right if using a mobile device